Press Kit
Download the full Press Kit with screenshots, promo-art, logo, and icons here.
Factsheet
Developer:

Triple Glazed Studios
Vancouver, BC

Release date:

2020-06-16

Platform:

macOS 10.15.0 and above

Price:

$7.99/month or $79.99/year on Founders plan (prices in USD)

Website:

Purchase:
Description
Orbit is a nicely designed, native, easy to use time tracking and invoicing app made for designers, developers and consultants (and anyone interested in tracking their time).
When you're running your own business, or are a small team of creatives, keeping track of your time and invoicing your clients shouldn't be something you dread. That's why we made Orbit, to make it easy to keep track of how much time you work, which project you spend time on and how much to invoice your clients for.
Orbit is designed to be easy to get started with, to help people get their work done, and to encourage people to focus on the work they're truly passionate about.
We have many features in mind that we want to add to the app down the line. We have decided to be very open about our current and future feature set. We keep our roadmap public (as well as offering free trials), to make it easy for our potential users to decide whether or not Orbit, with its current and future feature set, is the right app for them. We know that a subscription is quite the commitment and we want our customers to be happy!
Features
Easy setup
Time tracking across projects & automatic idle detection
Automatic invoice generation from all your logged time entries
Ability to create custom invoices for expenses or material cost
A dashboard to give you an overview of how you spend your time
Privacy by default (no analytics, no ads, in fact, no 3rd party frameworks at all)
Screenshots
Light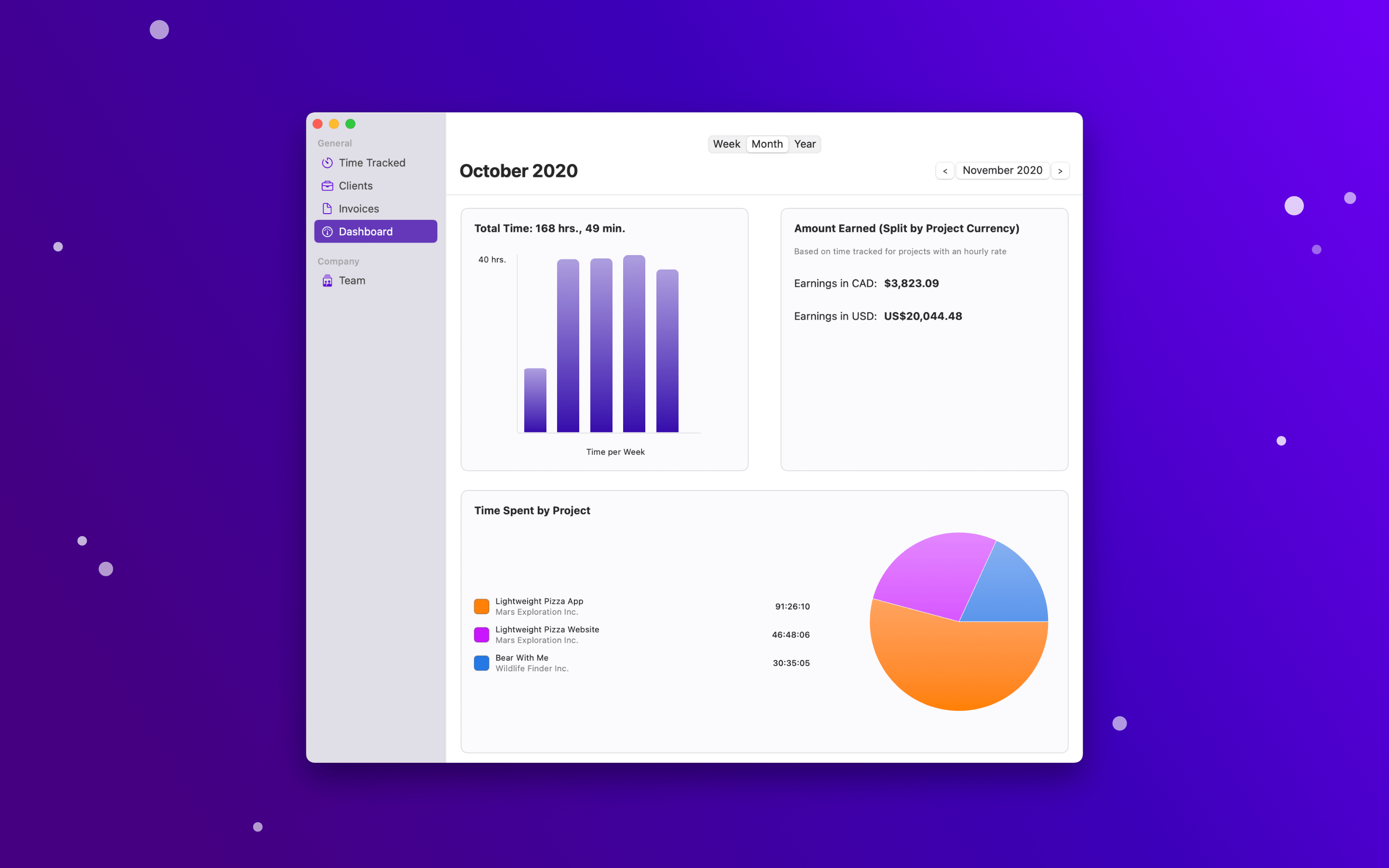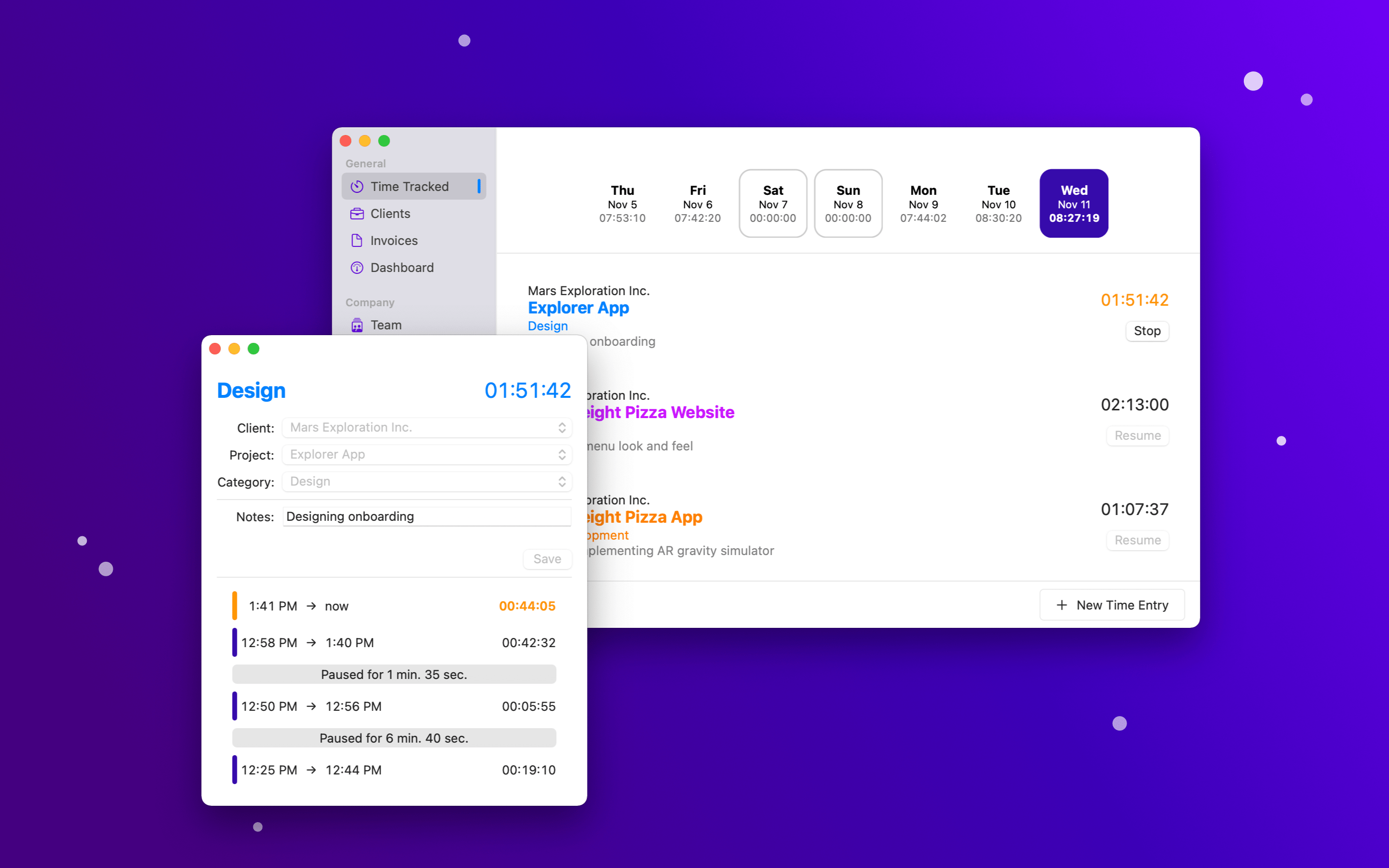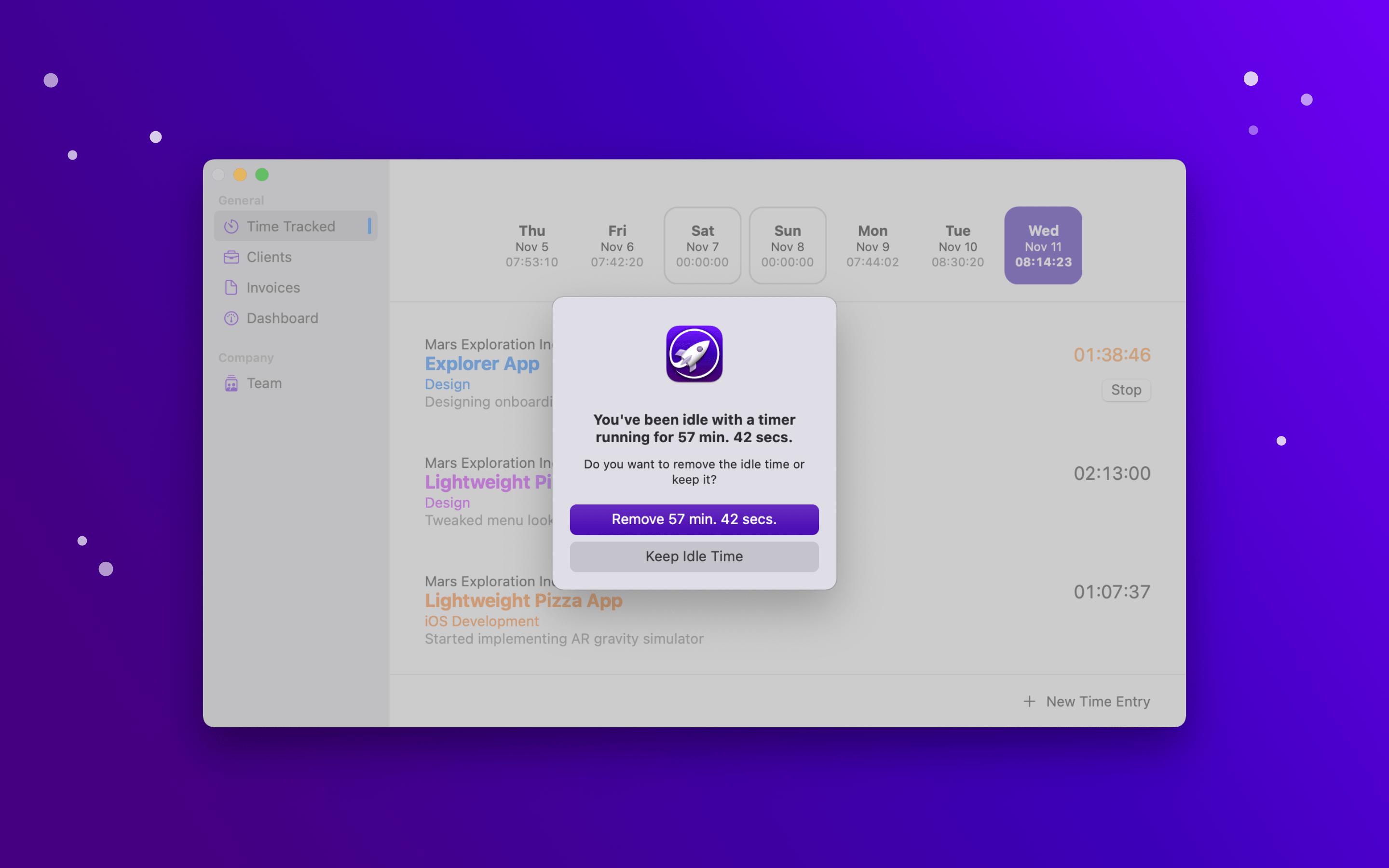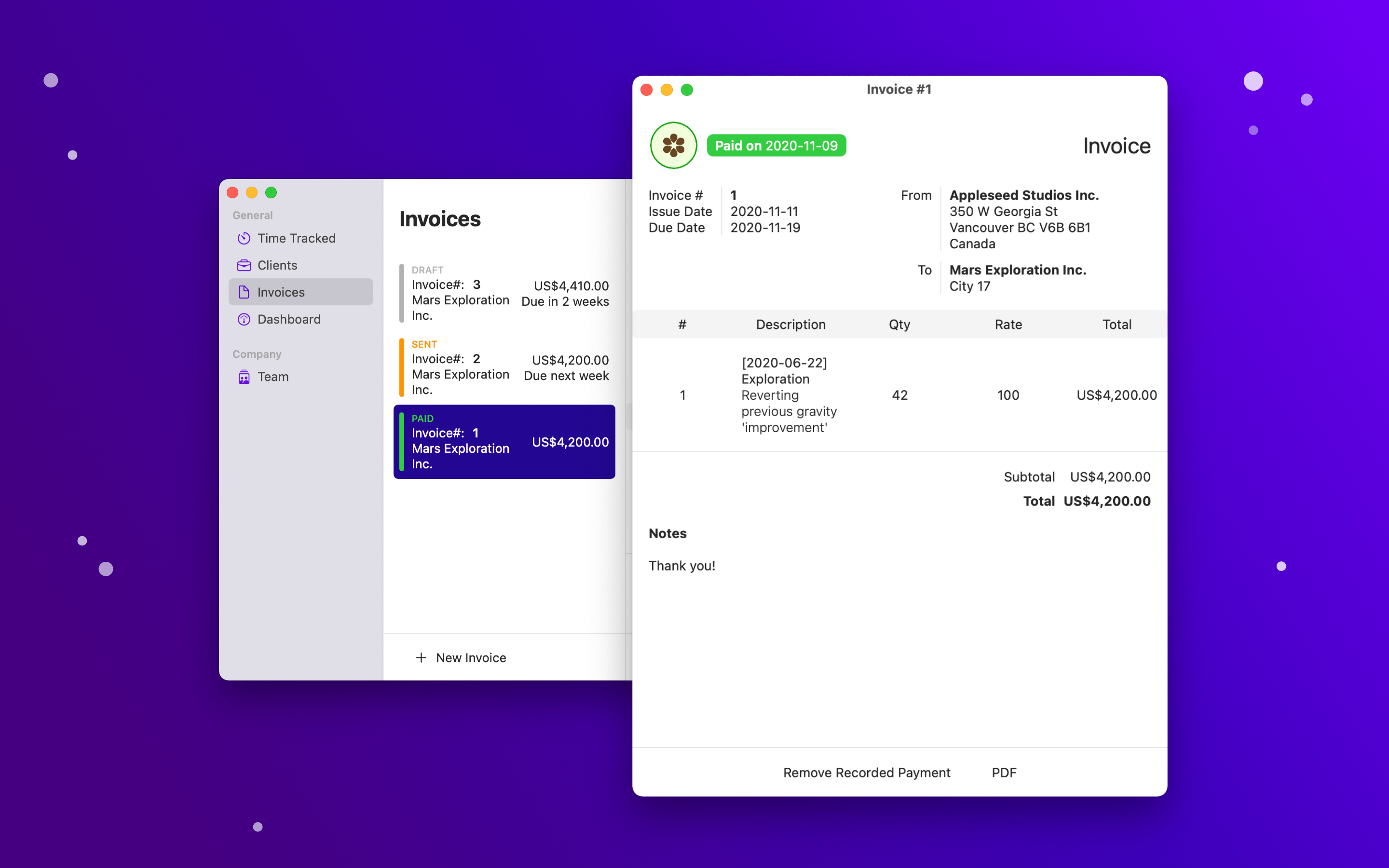 Dark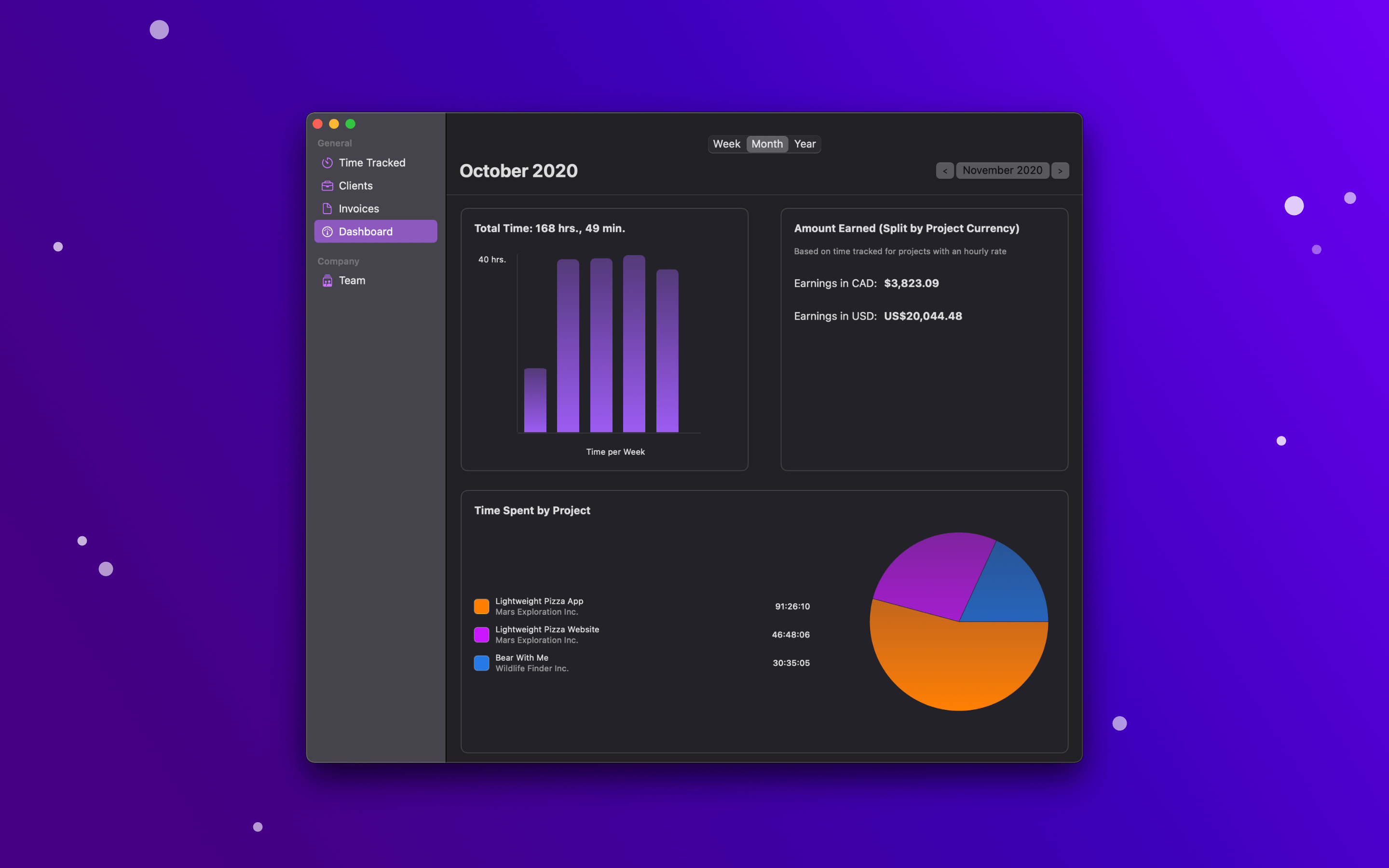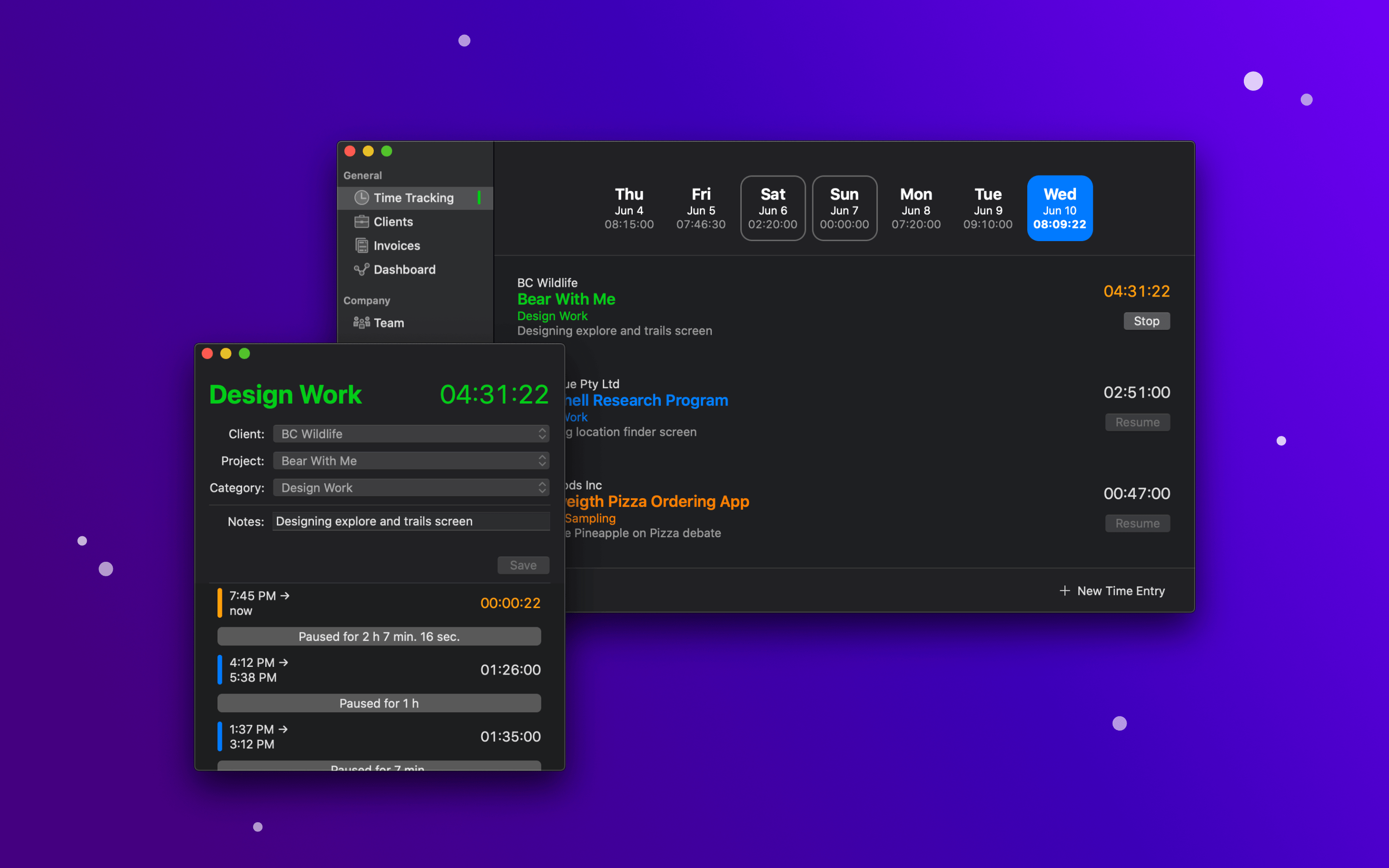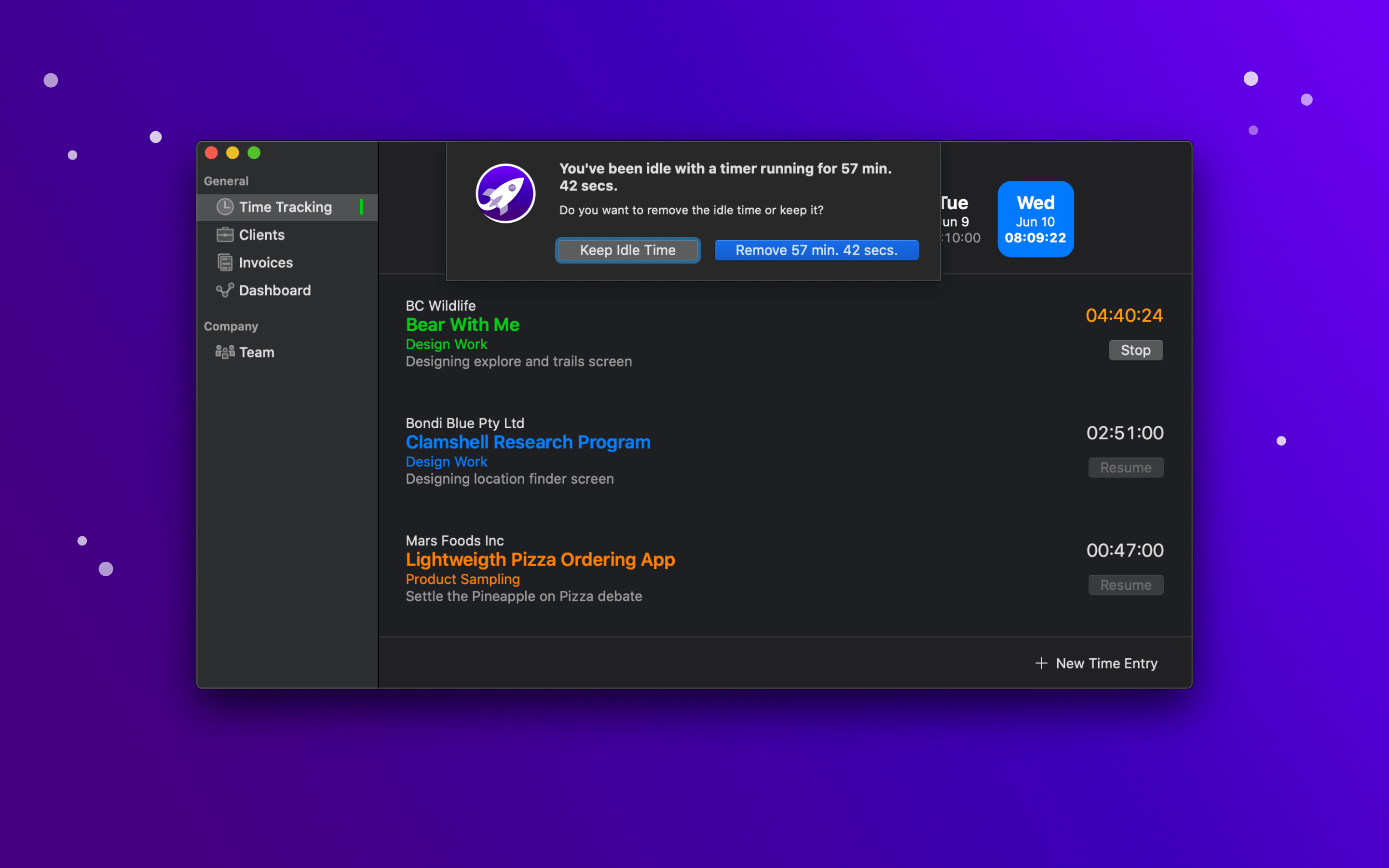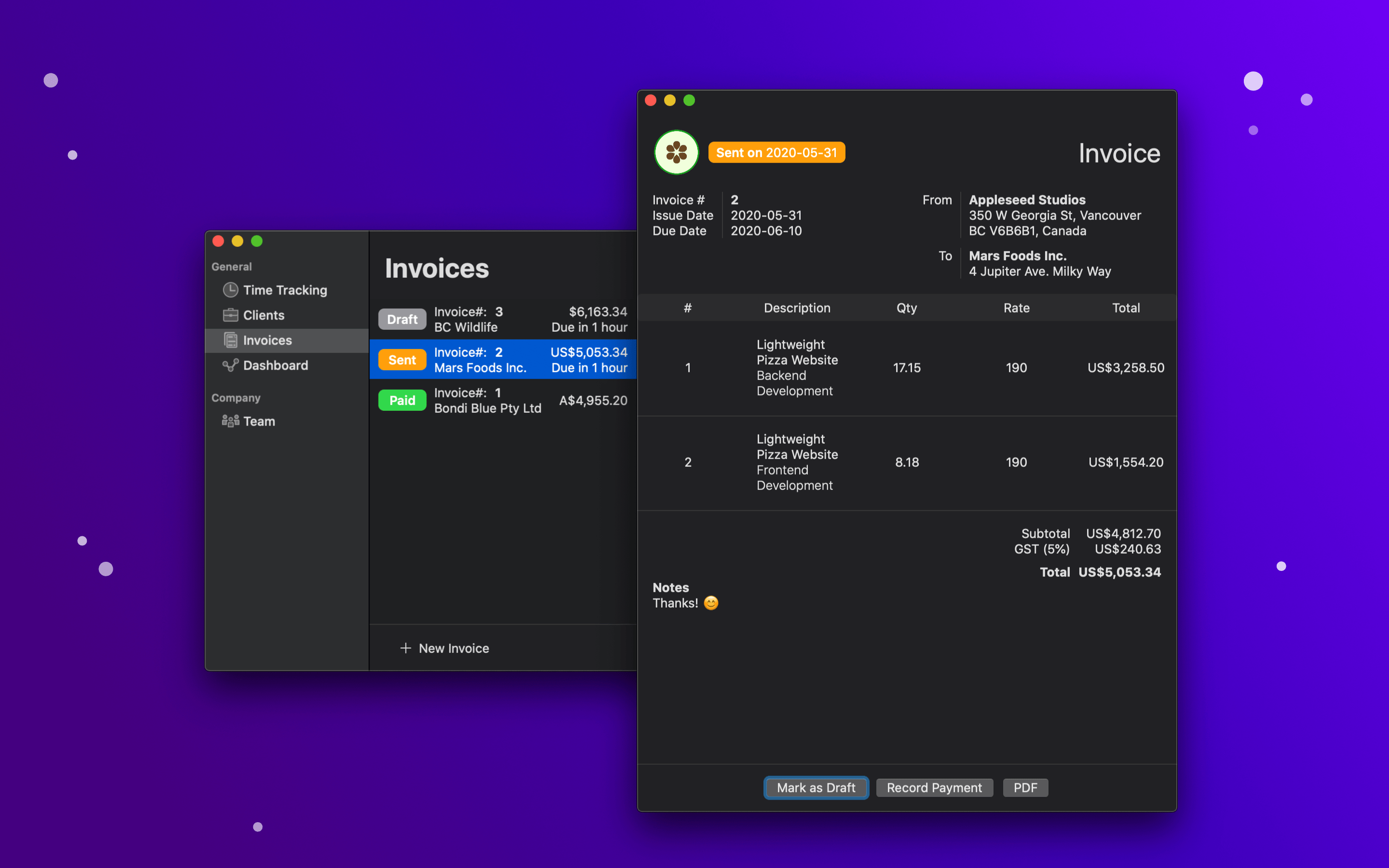 Status Item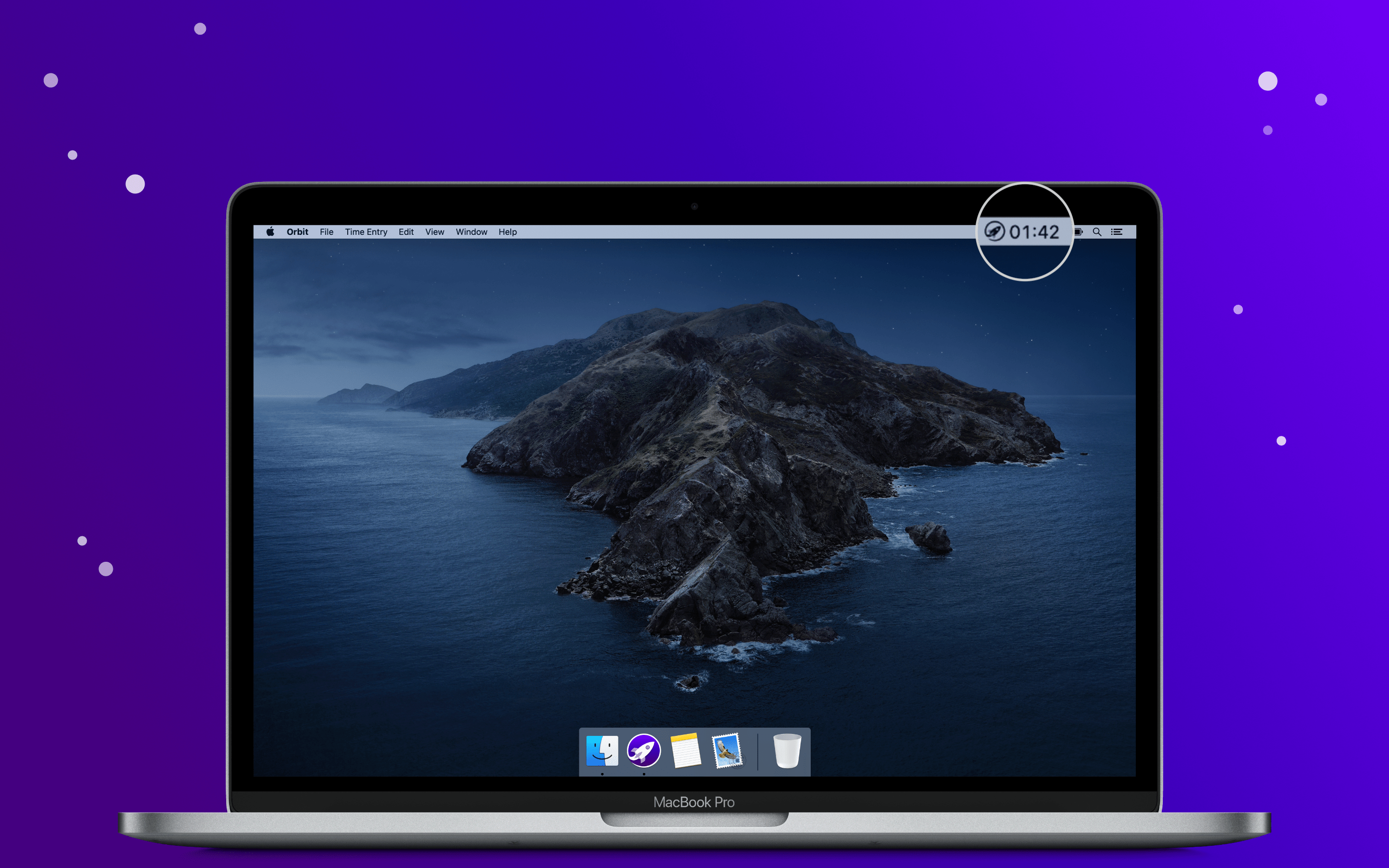 Logo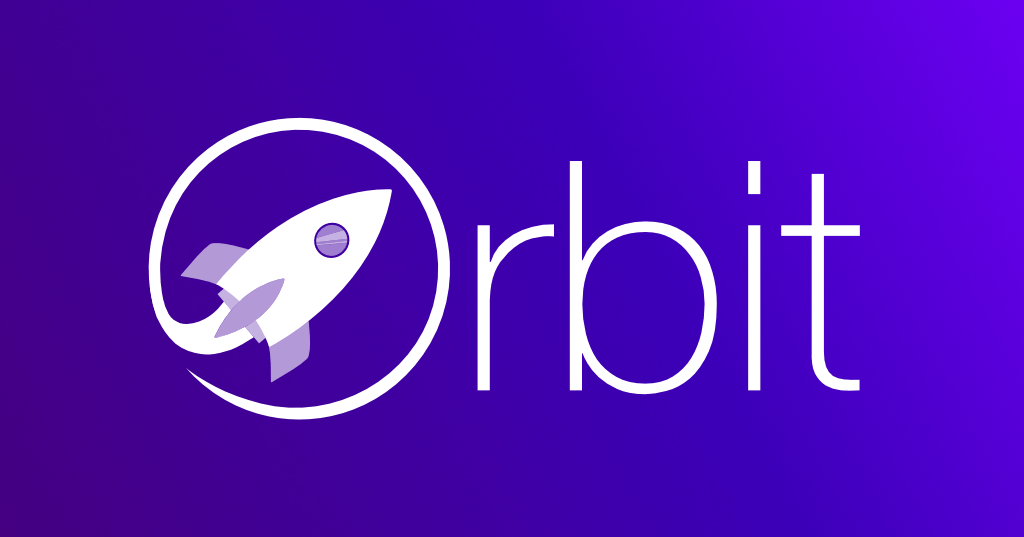 Icon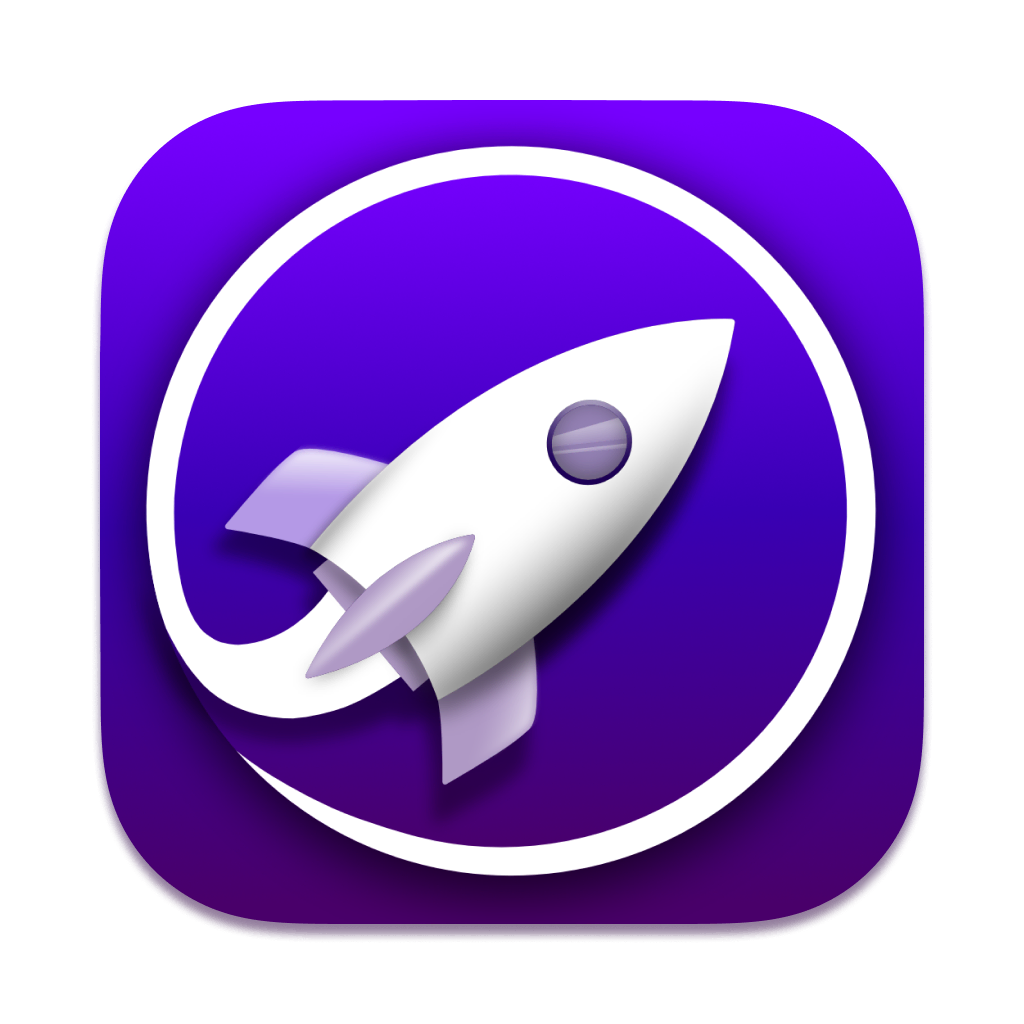 Tech
SwiftUI
Touch Bar support
Dark mode support
Keyboard Shortcuts
Multi-window support
Some AppKit
Menu Bar Status Item
Backend written using server-side Swift (Vapor)
Team
Malin Sundberg

Kai Dombrowski
Contact
Kai Dombrowski

Twitter

Website: